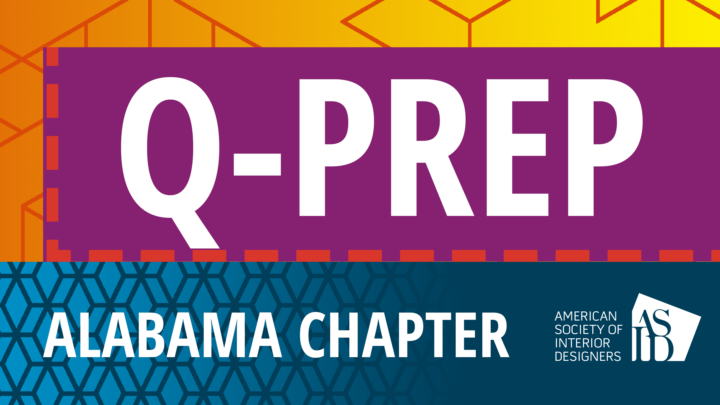 Description
The Alabama Chapter of ASID is sponsoring an NCIDQ Prep class. The prep class is an excellent way to ensure you are fully prepared for the NCIDQ Exam.
Course includes:
Overview of CIDQ and the exam,

In depth review of the ICC codes specified for the exam ( which ones fit the exam case studies and which you will likely not use.) This helps you focus just on the parts of the listed codes you will actually use.

A section of useful information that will be on the exam but not in rhe codes

Review of a ncidq practice exam with answers to get a feel for the exam

Section on study materials

End with about 1 1/2 hr. - 2 hr. of the FX & PX exam.
Maximum of 8 participants