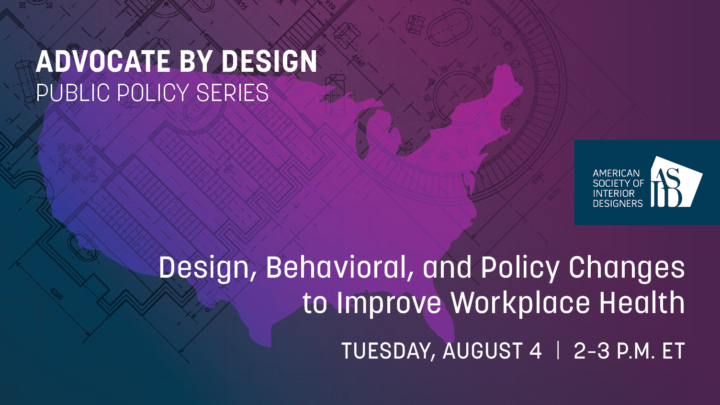 Design, Behavioral, and Policy Changes to Improve Workplace Health
Description
Sitting too much is a risk factor for poor health outcomes like back pain, depression, diabetes, and even reduced lifespan. We spend a significant part of the workday sitting, especially now as remote work is the new normal.
In this latest installment of the Advocate x Design Public Policy series, sedentary behavior epidemiologist Bethany Barone Gibbs, Ph.D. will review the scientific evidence that excessive occupational sitting is harmful and offer simple behavior changes that can reduce the risks. Interior designer Virginia Weida, ASID, NCIDQ, LEED AP, WELL AP, will apply lessons learned from science to improve workplace health and well-being taking into considerations that technology allows us to work from just about anywhere. These lessons learned from science and design can positively influence decisions on corporate policies, codes and standards, and overall public health policy.
Moderated by Bryan Soukup, Esq., Vice President, Government & Public Affairs, ASID.