ASID Response to COVID-19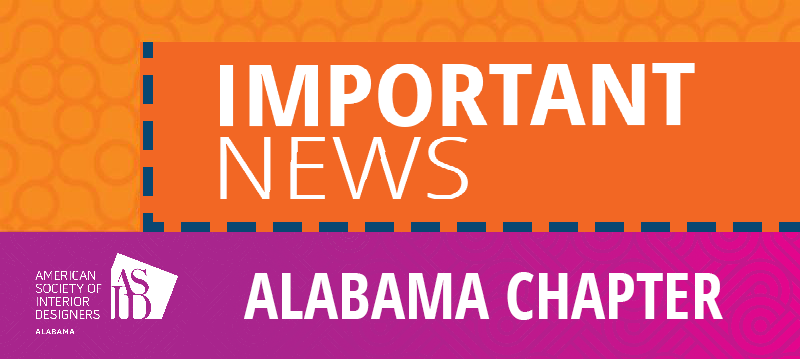 As interior designers your core values focus on the health, safety, and welfare of the public.
At ASID Alabama our top priority is the well-being of our members.

With the COVID-19 virus now appearing in Alabama we are faced with choices we've never faced before, but ones we make with passion. An overabundance of caution is a must as we see it; therefore, we are cancelling all CEUs and events for the foreseeable future.

We ask that you please take all essential measures as recommended by the CDC to protect yourself and your family. You are important to us, and we want all of you to be safe and sound.

Our hearts and thoughts go out to those who have been affected by this virus and greatly appreciate the healthcare workers who are on the front line working to contain this corona virus. Let's all pull together, do what's right and necessary, and help those around us who are elderly or have underlying health issues that place them at a greater risk from the virus. Leaving home to shop for groceries or pick up their medication may not be in their best interest.
Remember, we are the ASID Alabama family, and we will pull each other through this.